Following are a few project examples that inherit from the wTrak modular railway standard. Each is uniquely adapted to suit specific needs. Detailing and landscaping vary. Depending on your goals - and the skills and resources in hand - you may need to reach out to others for assistance along the way to create your own modular wooden railway.
Seattle ReCreative

85th & Greenwood, Seattle, Washington



Constructed primarily from repurposed wood. The track was CNC'ed from century-old Amercian Chestnut, the joiners connecting the modules were cut from a salvaged Cherry tree and the table tops were planed and splined using Southern Yellow Pine reclaimed from a kitchen floor following water damage.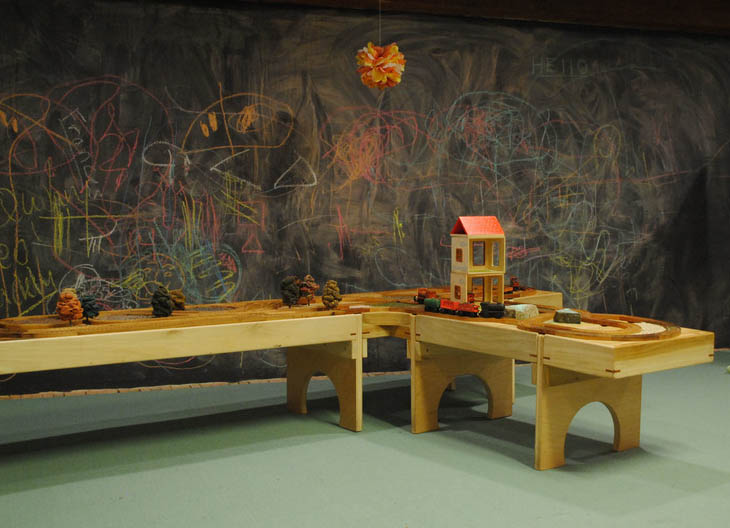 Western Maine Play Museum [Fixed Layout]

561 Main St, Wilton, Maine



Constructed by Maine Made Furniture for the Train Room in Wilton's Western Maine Play Museum.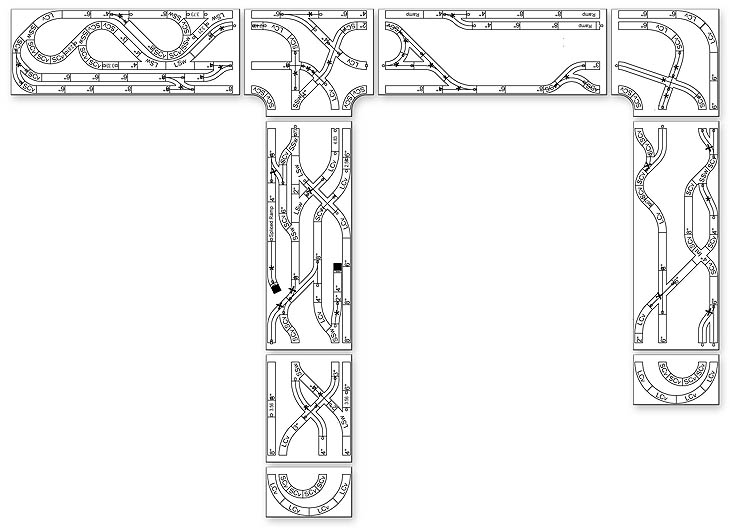 Western Maine Play Museum [Portable Layout]

561 Main St, Wilton, Maine



Layout in work