Maintaining a common color across the first few inches of the module ends helps to visually integrate the segments in their many configurations. This could be as simple as using poplar, ash, or maple and leaving unpainted. My layout leverages carpet, graphic prints and fabric instead of paint. Combined with the gradual darkening of the wood under UV light, the result is naturally warm and inviting.

If painting, several sources recommend that flat paint should be used to prevent sticking if painted surfaces (ends) will be clamped together. A satin or gloss finish is easier to clean and more resistant to marks for the top surface of the table. Eggshell might be a good compromise.

Use 4" tracks to join raised sections (assuming a 1" thick leg support inserted) and 3" tracks when butted together on the floor. Recess the middle bottom of these joiners to allow for floors that arenít level.
Images & Textures


Custom images can be attached to Bridges, buildings, rolling stock and other features for increased realism. Fabric trees and carpeted fields also add texture and depth.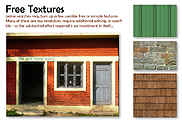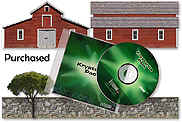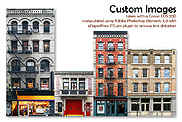 Scale


Trees, people, and animals are generally larger than the trains for most manufacturers, but the apparent scale for wooden buildings and trains is roughly 1:87.

A building from a commercial set that was sanded and then a new image applied...
Custom Locomotives and Cars


In addition to modifying store-bought trains, custom engines and cars can be constructed. Repurposing or recycling older trains as the base for new rolling stock is an easy way to complete your layout.

Pictured is a custom engine posted years ago from a site titled 'Hoogerland Railways'.