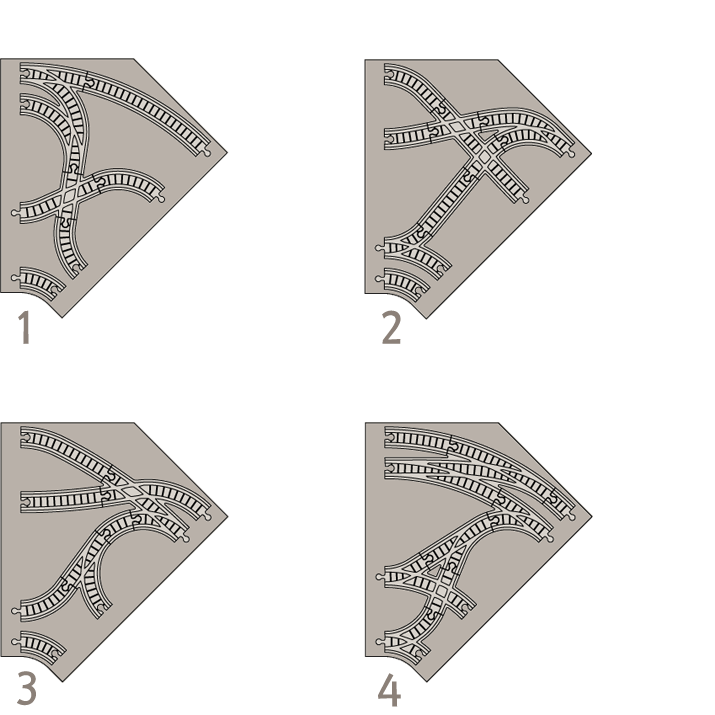 45° Bend
[~18" x 18" Branch, Complexity 3/10]

A bend is a half corner that softens railway branching for a more natural flow in an extremely compact footprint. Two bends can be used to create a joggle or 90° corner.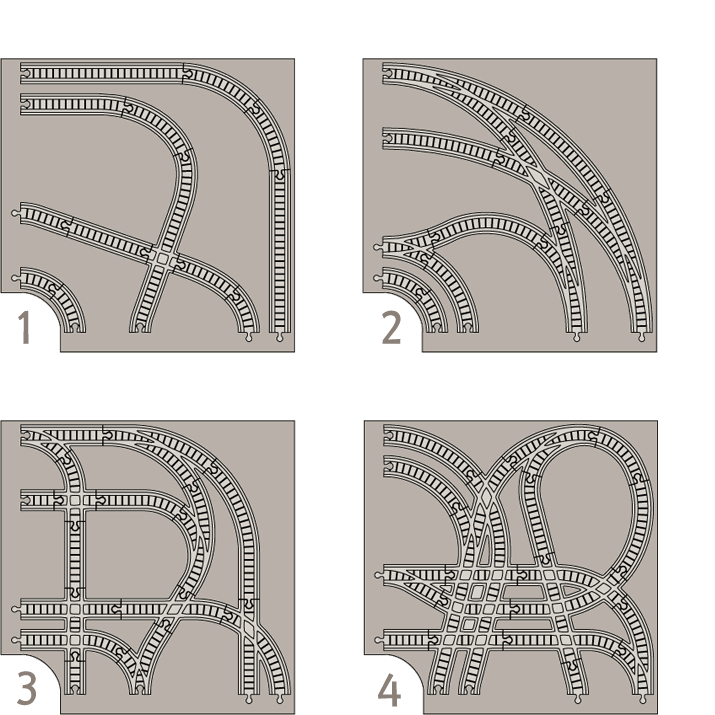 90° Corner
[22-9/16" x 22-9/16" Branch, Complexity 6/10]

This is a critical piece unless you have a really long hallway. Having two is better and they are reasonably straightforward to build. Several track variations can be achieved within a corner module - even in this very limited space...
Indent Plan to trim track to ensure clean lines and minimal gaps around the intersection. Attach a third leg in the outside corner for stability when used as part of a table layout.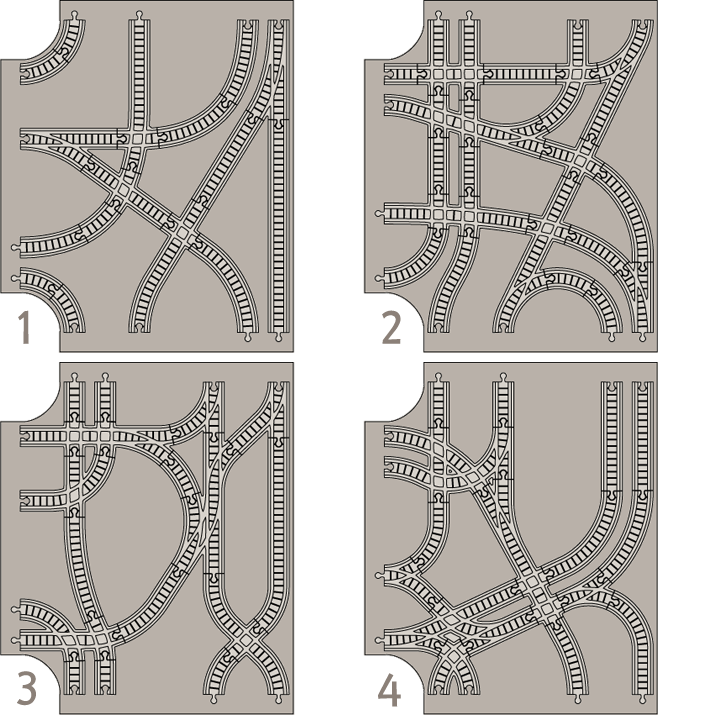 Tee
[22-9/16" x 27-1/8" Branch, Complexity 7/10]

A tee allows for additional branching and one additional end.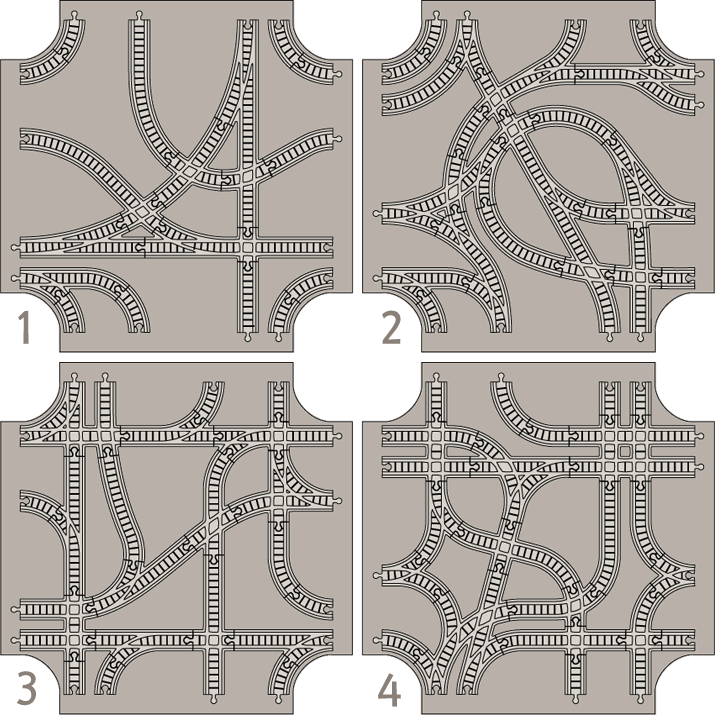 Cross
[27-1/8" x 27-1/8" Branch, Complexity 7/10]

A cross allows for a pair of branches and two additional ends. Placed in the center of the layout, it creates a hub and spoke layout, but putting it near one end of a large layout streamlines operator flow.